Estee Lauder has a 3 Minute Beauty technique to enhance every eye shape. Here, eyes have little or no crease and a less defined brow bone -- a common shape for Asian eyes. Not for you? Click here to try our Almond Eyes technique --- or find your best look at the Estee Lauder Counter near you.
Step 1
Apply eyeshadow shade 1 or 2,
from lashline to underneath brow
with a blender brush.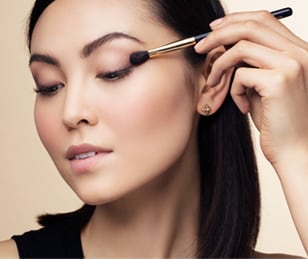 Step 2
Line upper lashline with deep eye pencil, adding more to the outer corner of the eye. Smudge up and out with smudge tip applicator. Apply a deeper eyeshadow shade 3, to the outer corner of the eye.*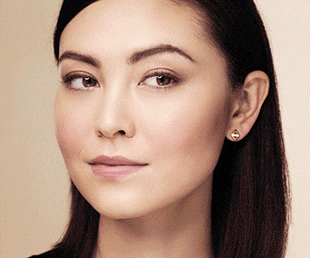 Step 3
To brighten eyes, apply eye pencil
in Pearl or Rose Gold to the inner
corner of the eye, and along the
lower lashline.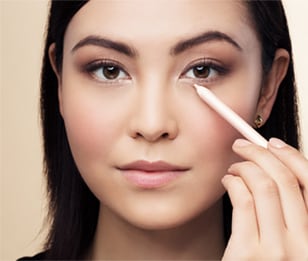 Step 4
Finish with eye primer and a few coats of mascara.