A brush-on illuminator will draw light toward eyes where they
need it most—at shadowy inner corners and around the orbital
bone, which helps them look bigger overall.
Step 1
On back of hand, mix a few drops of hydrating eye creme or serum with a dab of long-wearing concealer. Pat onto undereye area using your ring finger and blend. Apply additional concealer as needed, including inner and outer corners to "open" eyes.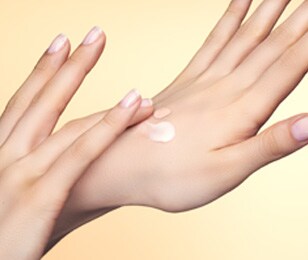 Step 2
Glow all the way: Brighten eyes even more with a brush-on illuminator. Draw two "C"s—a small one on the inner corner of the eye, and a larger "C" at the outer corner.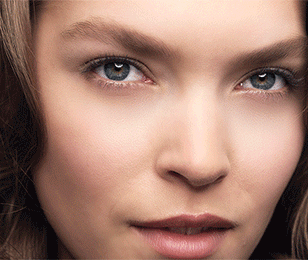 Step 3
Tap with finger to blend.