Why concealer? It's a handbag-handy item, making this trick an easy treat on the go.
Step 1
Blend a pea-sized amount of your
chosen primer with a pea-sized
amount of concealer on the back of
your hand. Swirl a powder brush
into the mixture, and, with the same
swirling motion, buff all over.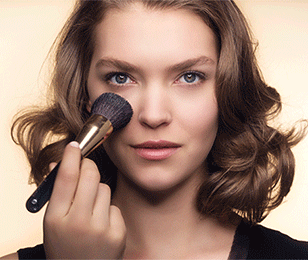 Step 2
Next, use a makeup sponge to pick
up a generous amount of blush, and
mix it into another pea-sized dollop
of primer on your hand. Gently tap
the sponge onto the apples of your
cheeks to make them bloom.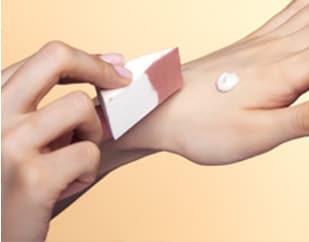 Step 3
Finish with lip gloss.