Step 1
Prep lips with a lip balm. Mix pea size of Perfectionist [CP+R] with highlighter. Starting under bottom lip, with short strokes of Concealer Brush, blend mix upward to lipline. Then, brush mix downward from above top lip to lipline.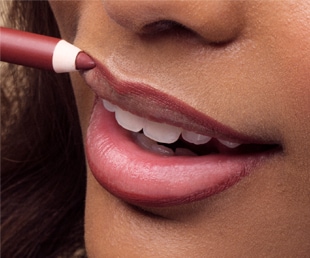 Step 2
Define lip contours with clear lip pencil. Fill in with tinted lip pencil– work outwards from Cupid's bow.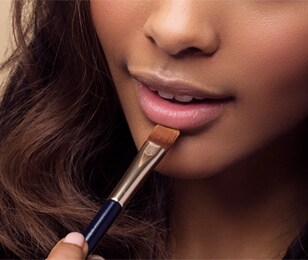 Step 3
Apply lipstick, pressing lips together to set.